FarmVille 3 – Website for the New Edition of Zynga's Hit Game.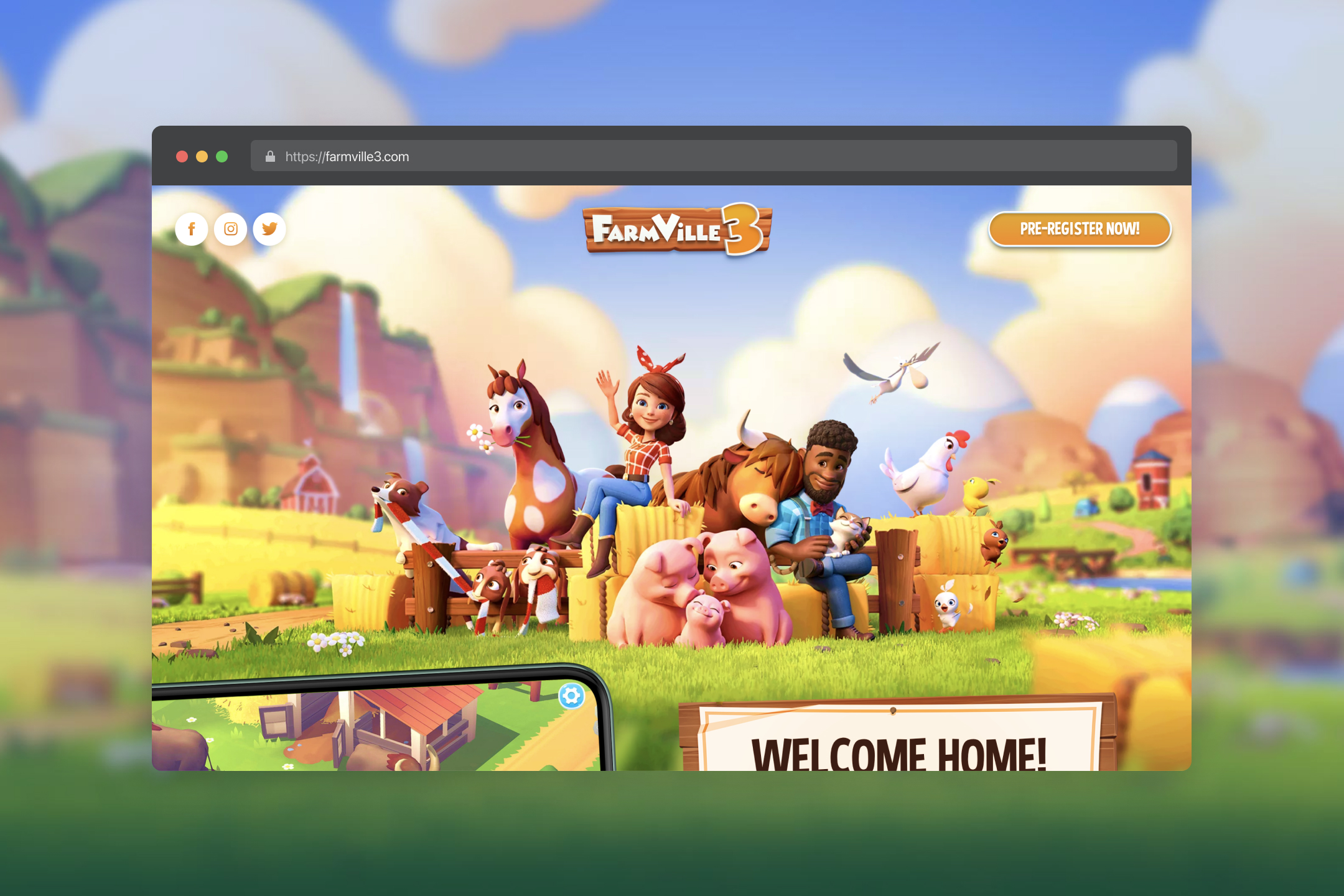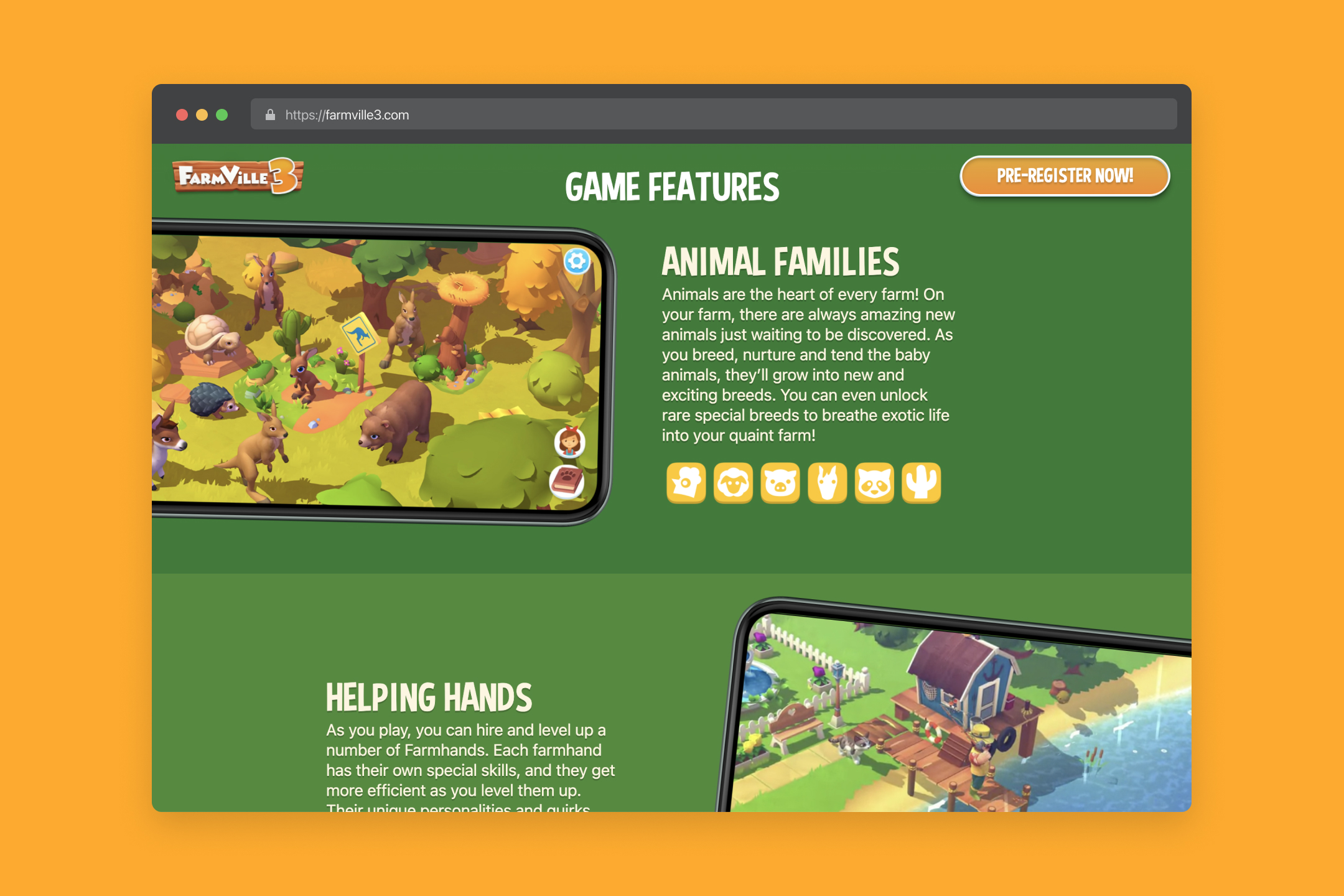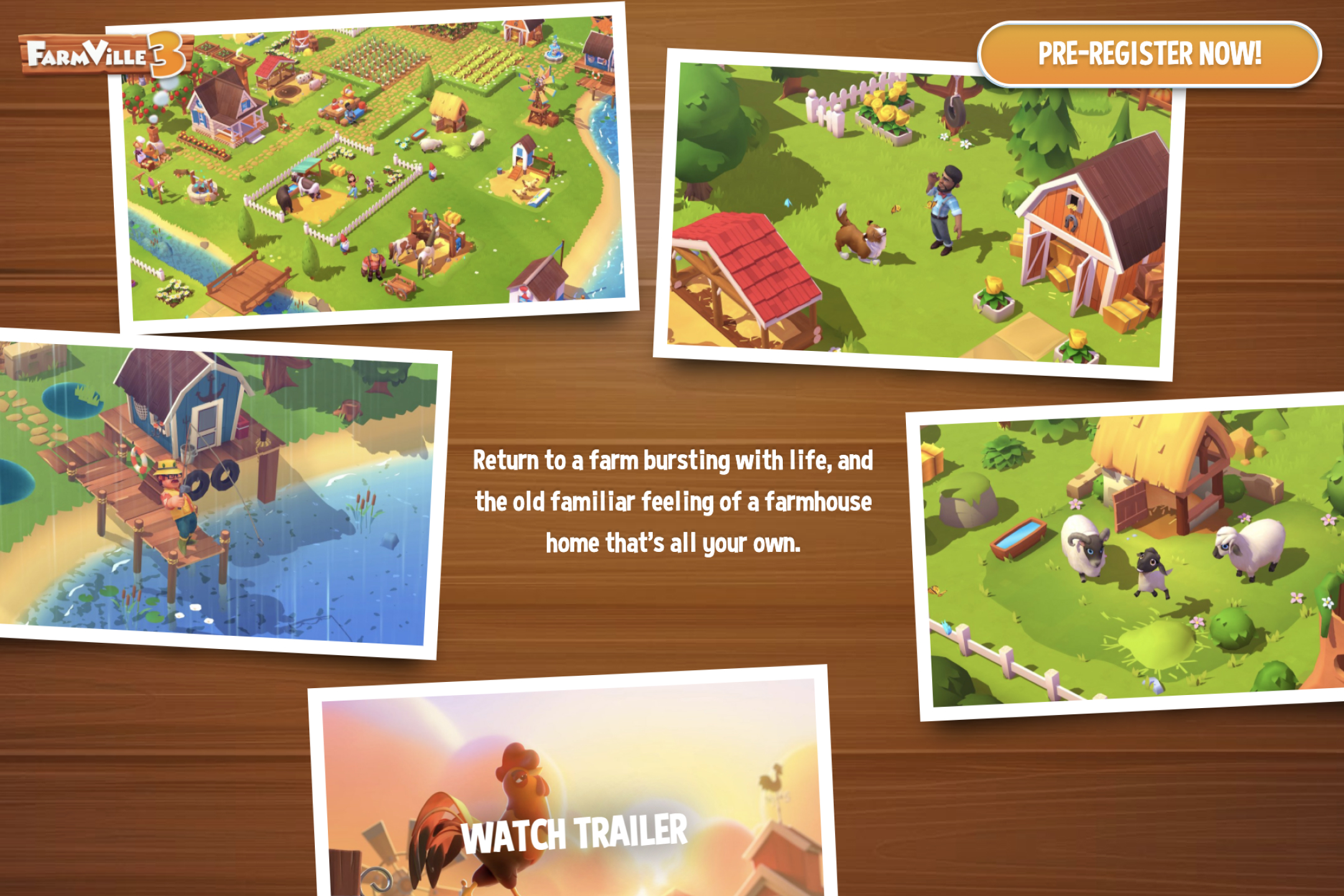 Plowing, seeding, watering, harvesting – when FarmVille was first released to the Facebook platform in 2009, we were instantly hooked. Assembling and sharing a garden with your real-life friends was a totally new gaming experience back then, loved by millions of players worldwide, eventually changing the gaming industry forever.
Needless to say that we were thrilled when Zynga approached us in 2019 to help them with marketing FarmVille 3, the latest all-mobile implementation of the hit game.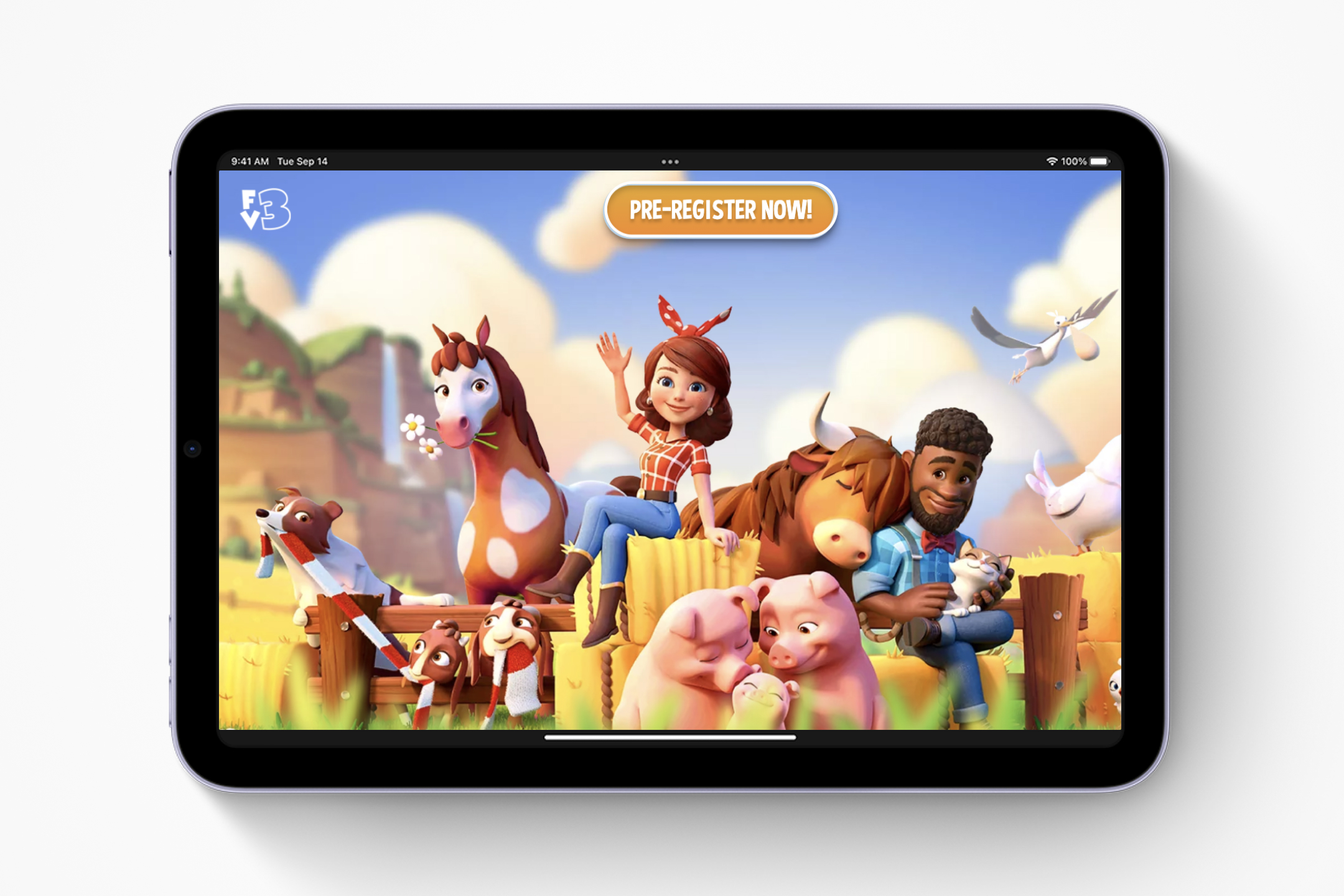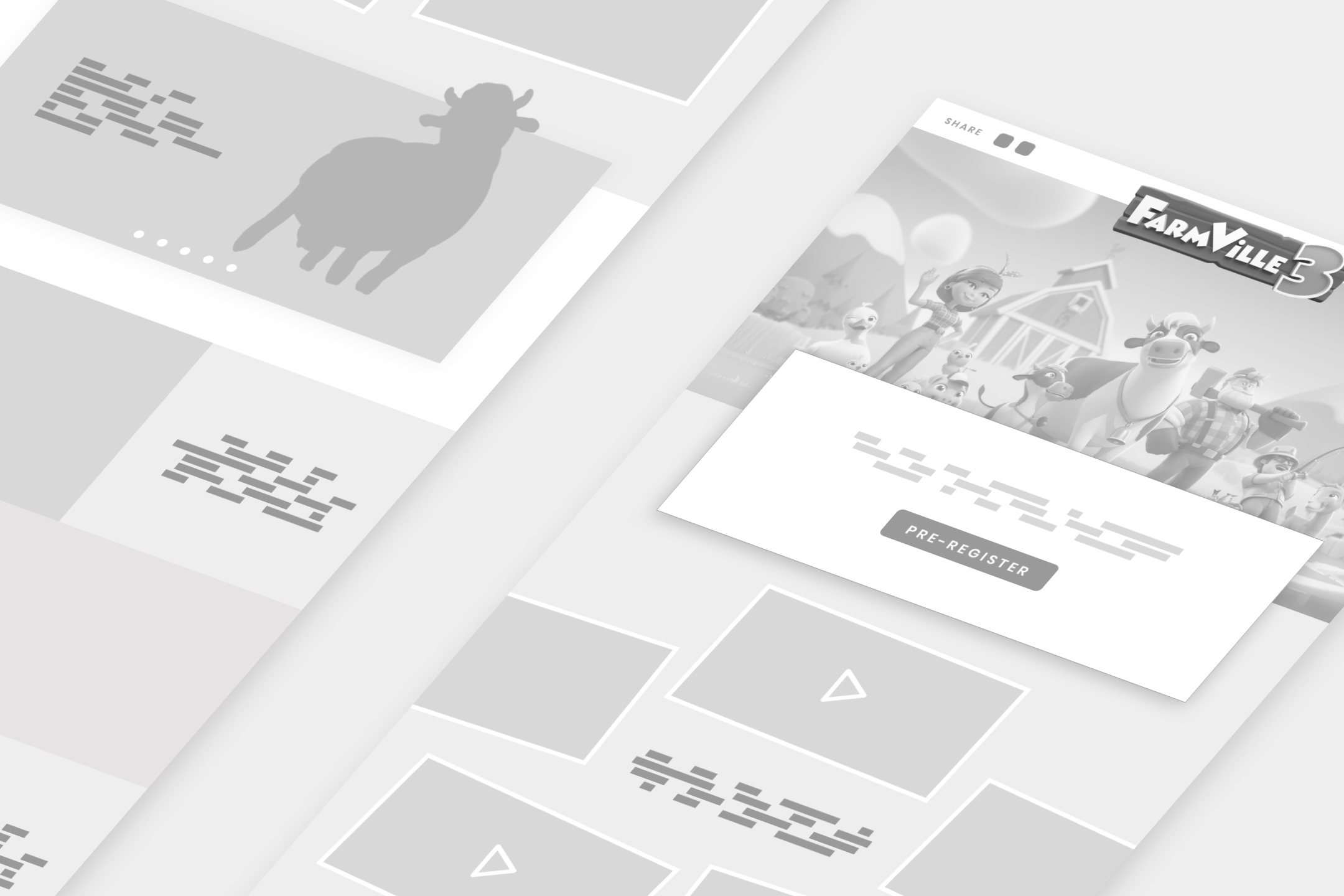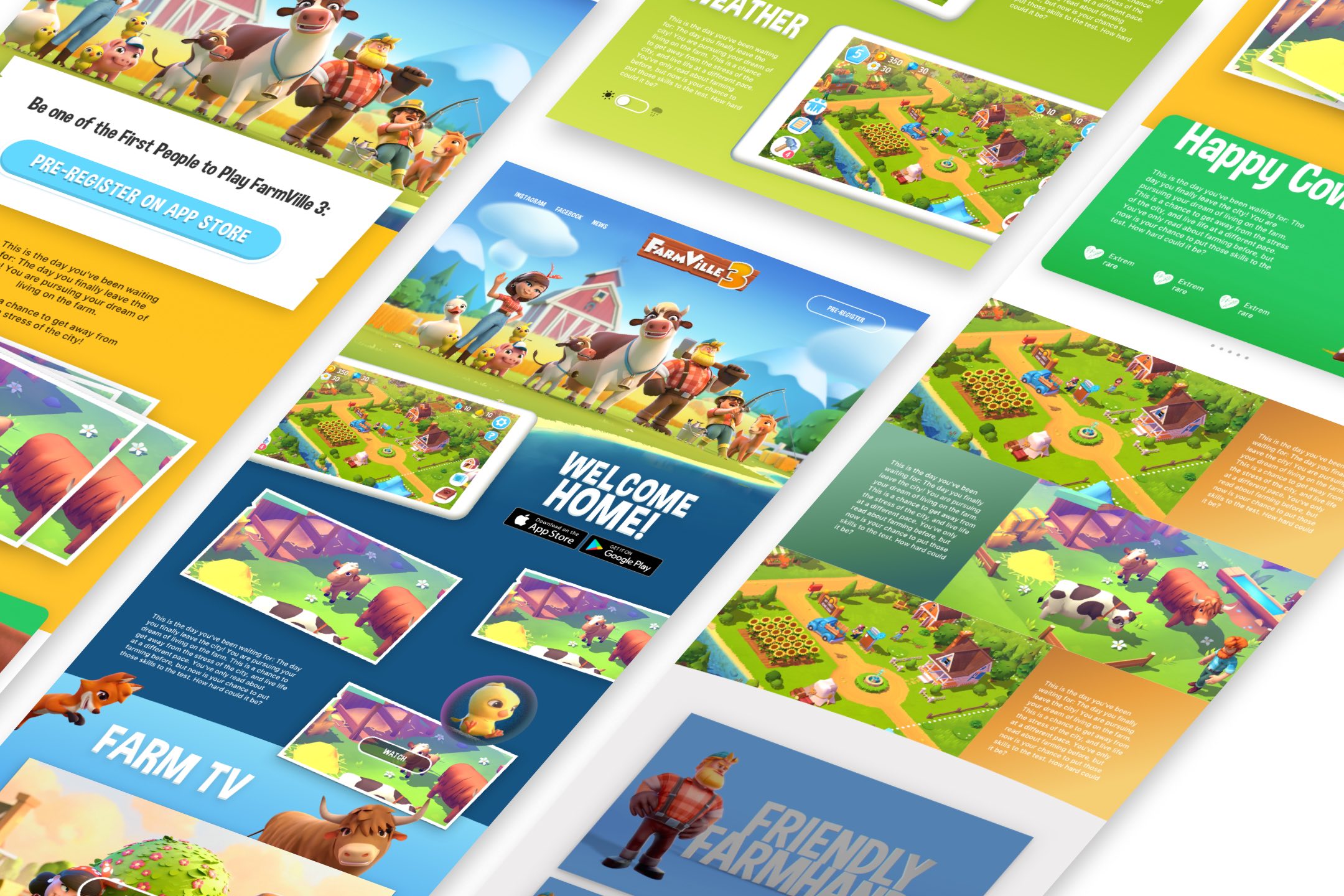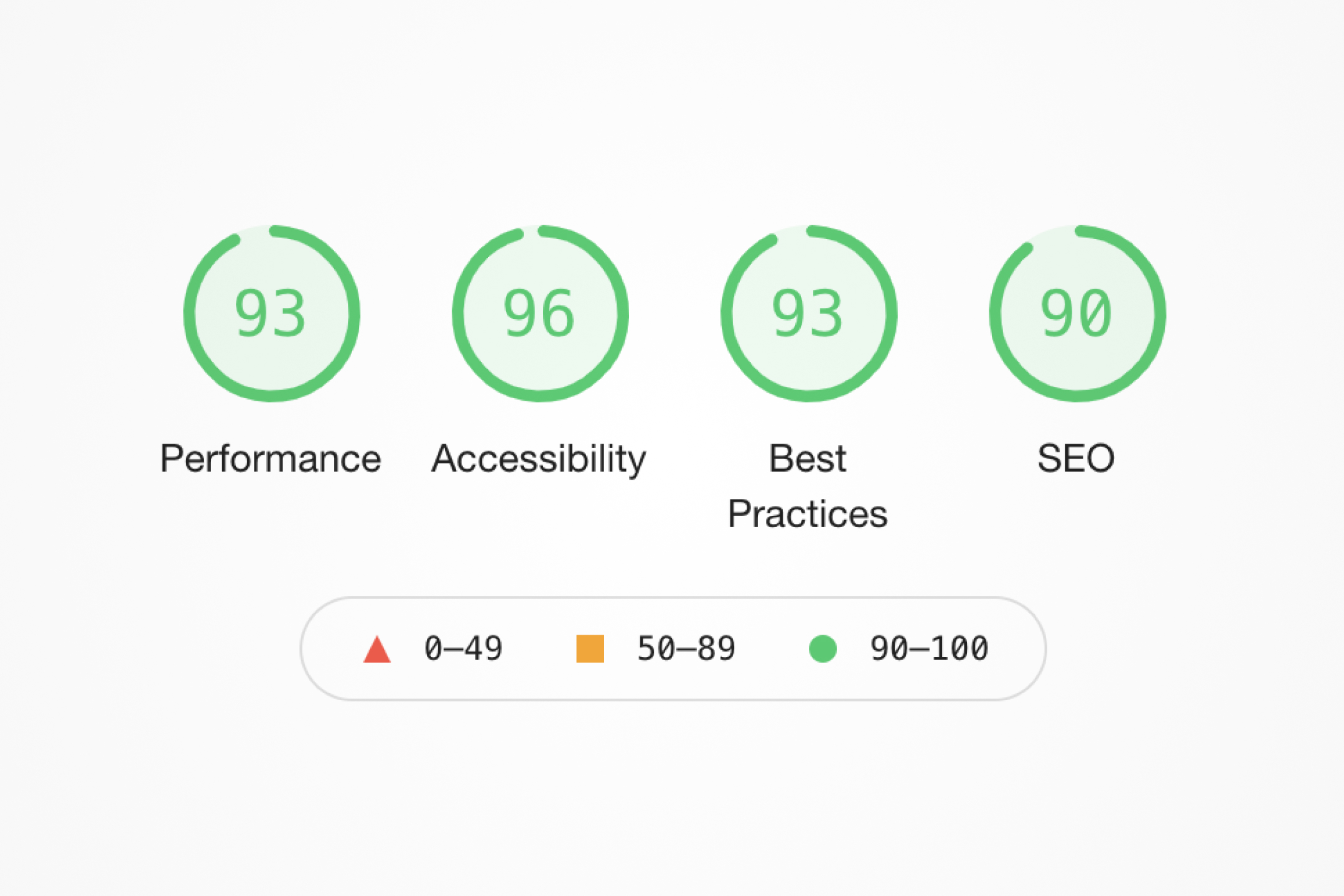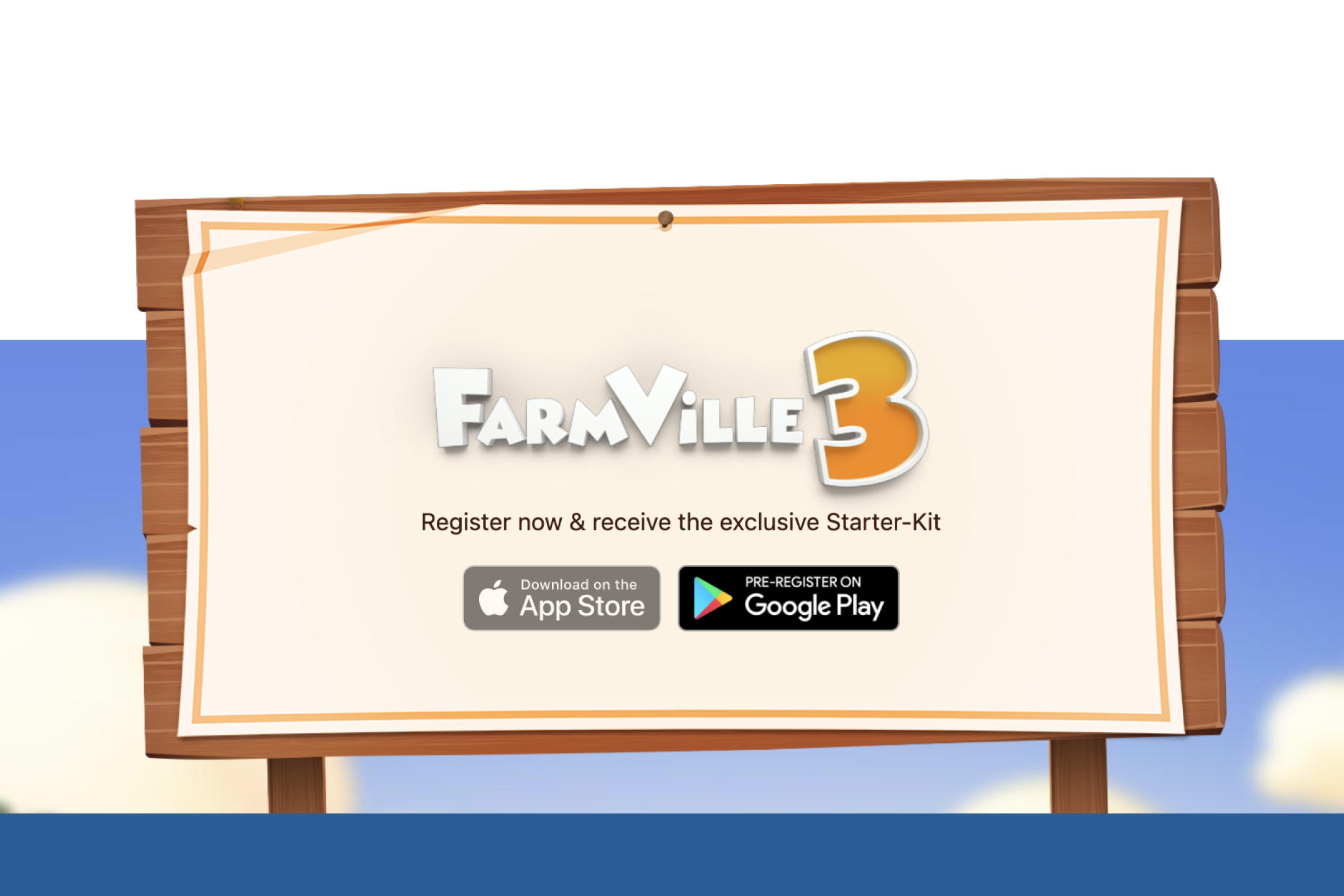 Working closely with the team at Zynga, we translated the game's look and feel into a web design, showcasing the new cute game graphics and the joyful playing experience, while being efficient and fast to load at the same time.
"Finding the right spot between game and web design is always a challenge – especially when your graphics need to be as lightweight as possible", says Johannes Ippen, project lead at Human Deluxe.
We're super-excited for the game launch on November 4, and grateful for the opportunity of being a part of this journey.