Family Missions – Brand & Design System for Family App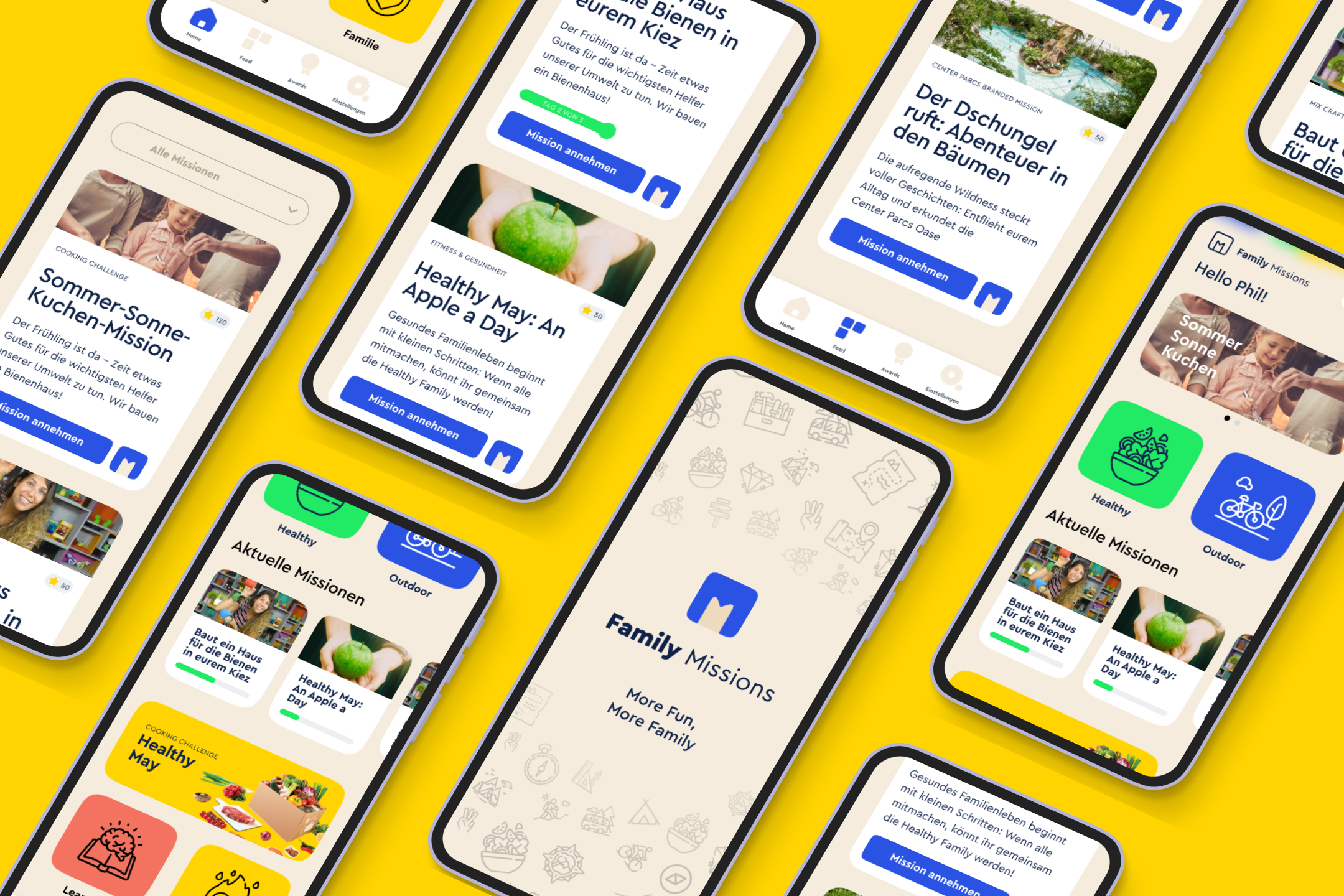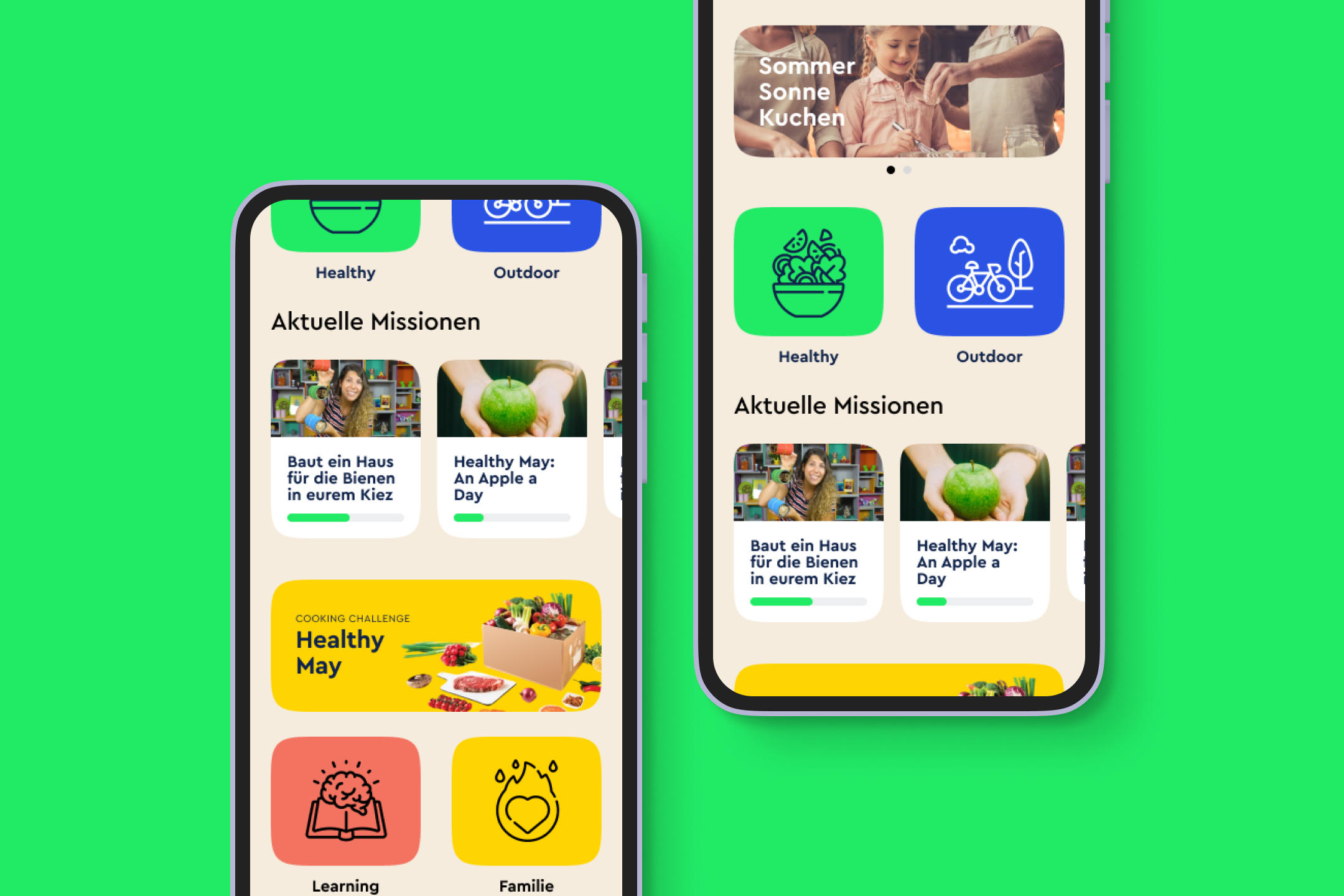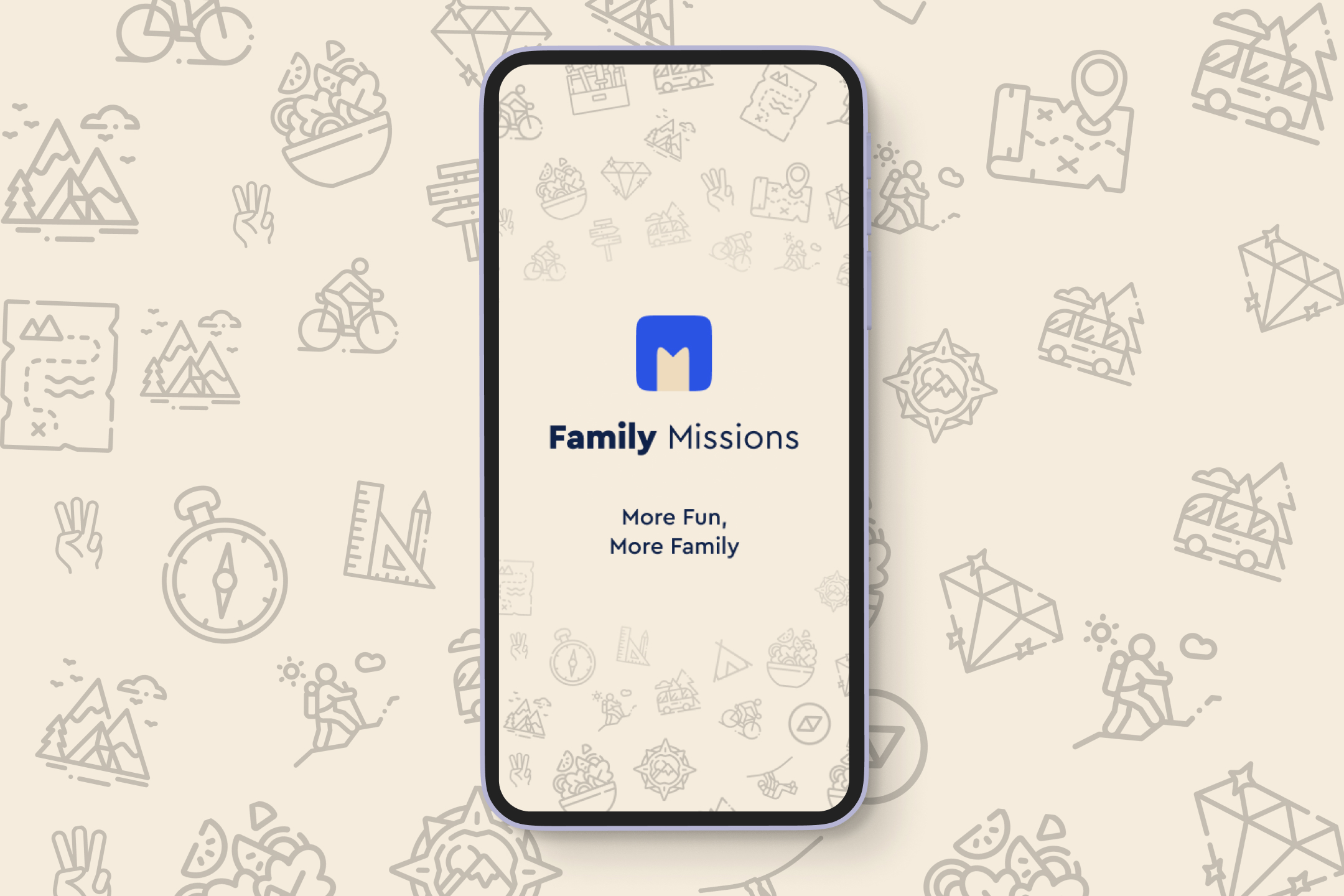 Family Missions is an app for the whole family – with a twist. Instead of adding more screen time to the family, it connects parents and children by sending them on a real-life mission.
We joined the team around «Chief Family Officer» Phil Münzenmaier early in the concept phase, helping them to shape the product and brand.
The main focus on our collaboration was on speed and ease of use: we worked closely with the development team, giving them a flexible and joyful system to implement – an app that connects the digital and physical world like no other.