Carbon Removal Basel – Brand & Event Design for a Conference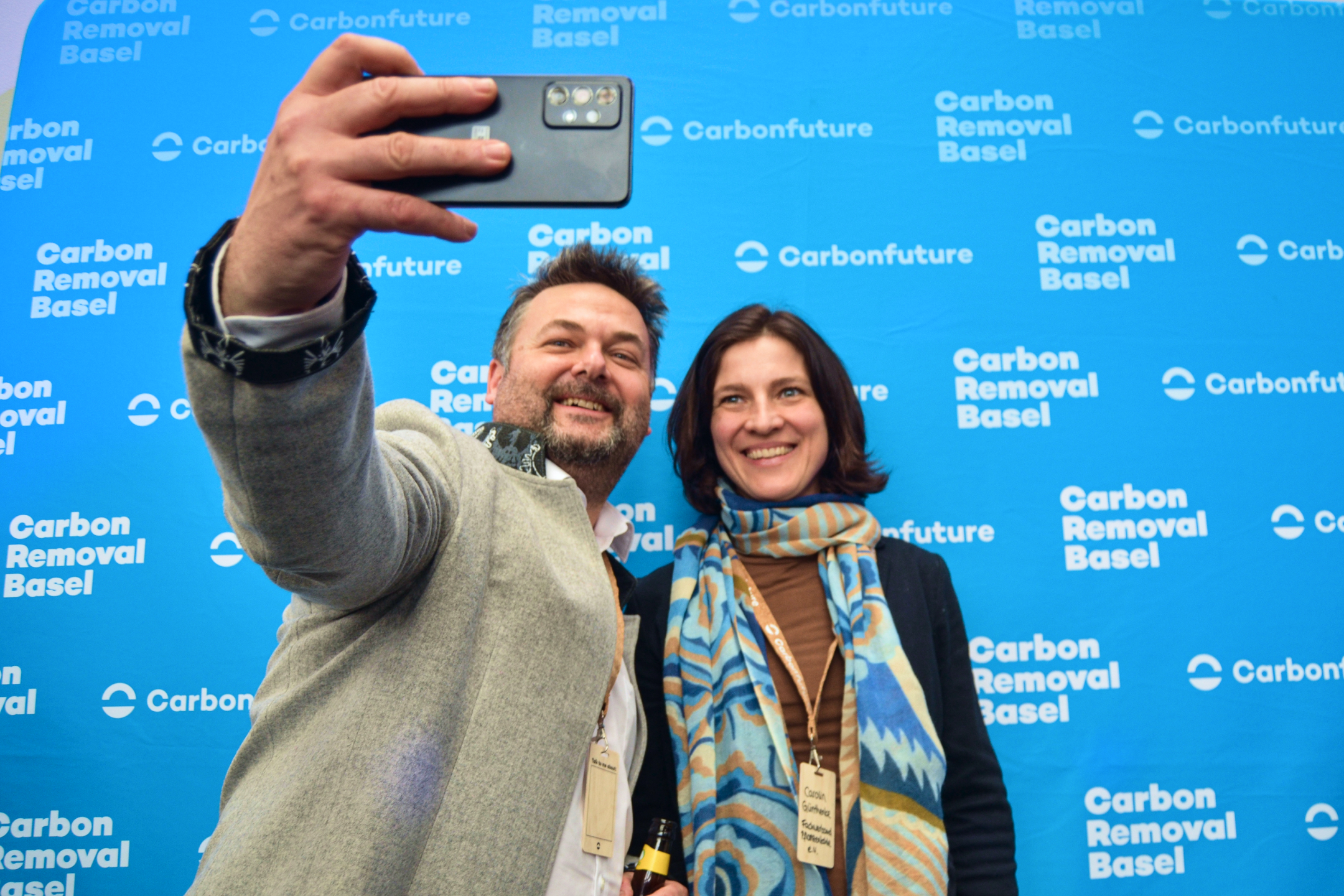 Organising an event can be messy: Loads and loads of plastic swag, throwaway flyers and single-use garbage. When you host a conference about the future of sustainability, the real challenge is to walk the talk.
We had the privilege to work with the team of Carbonfuture to brand and organise their first annual industry event in the heart of Basel, Switzerland.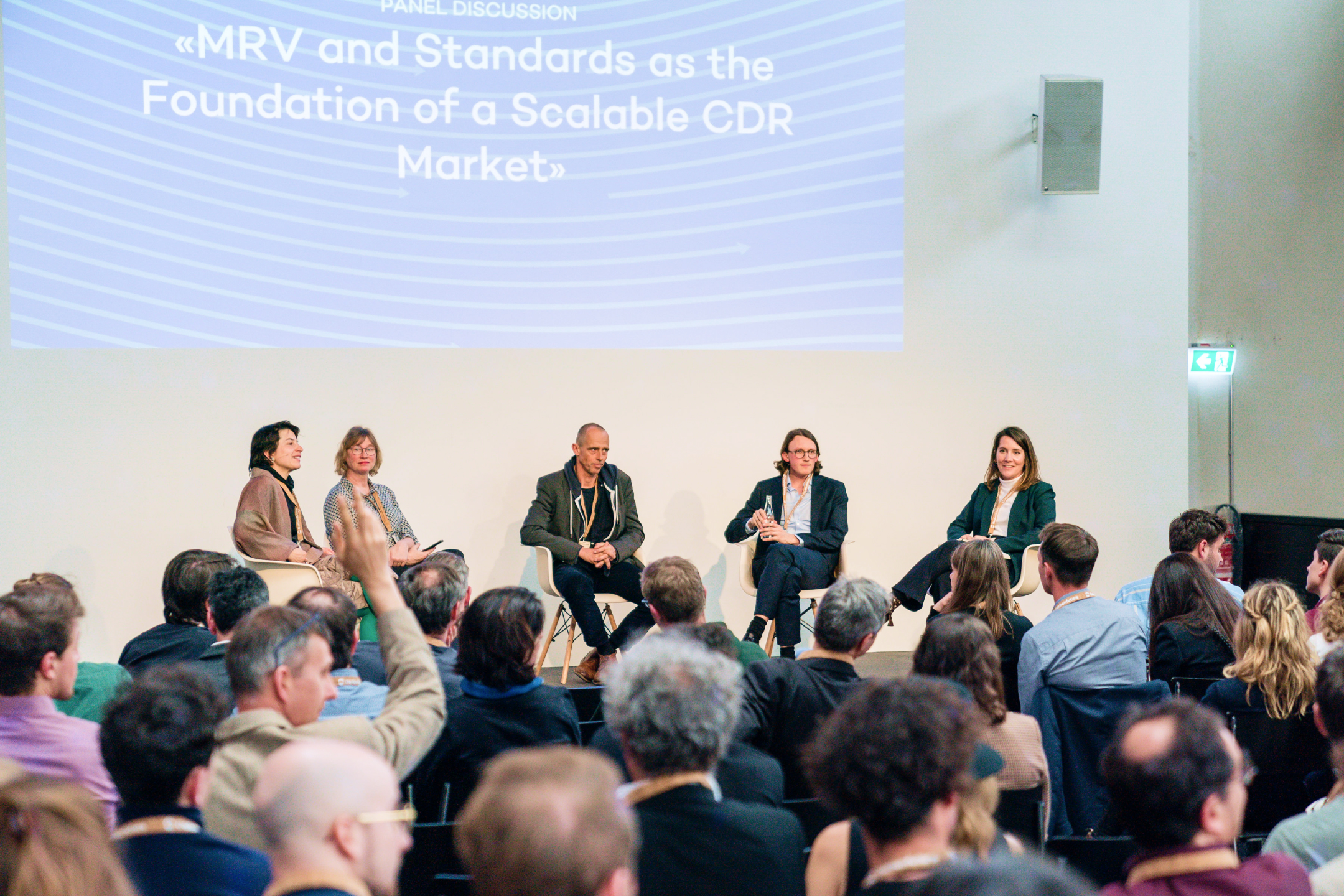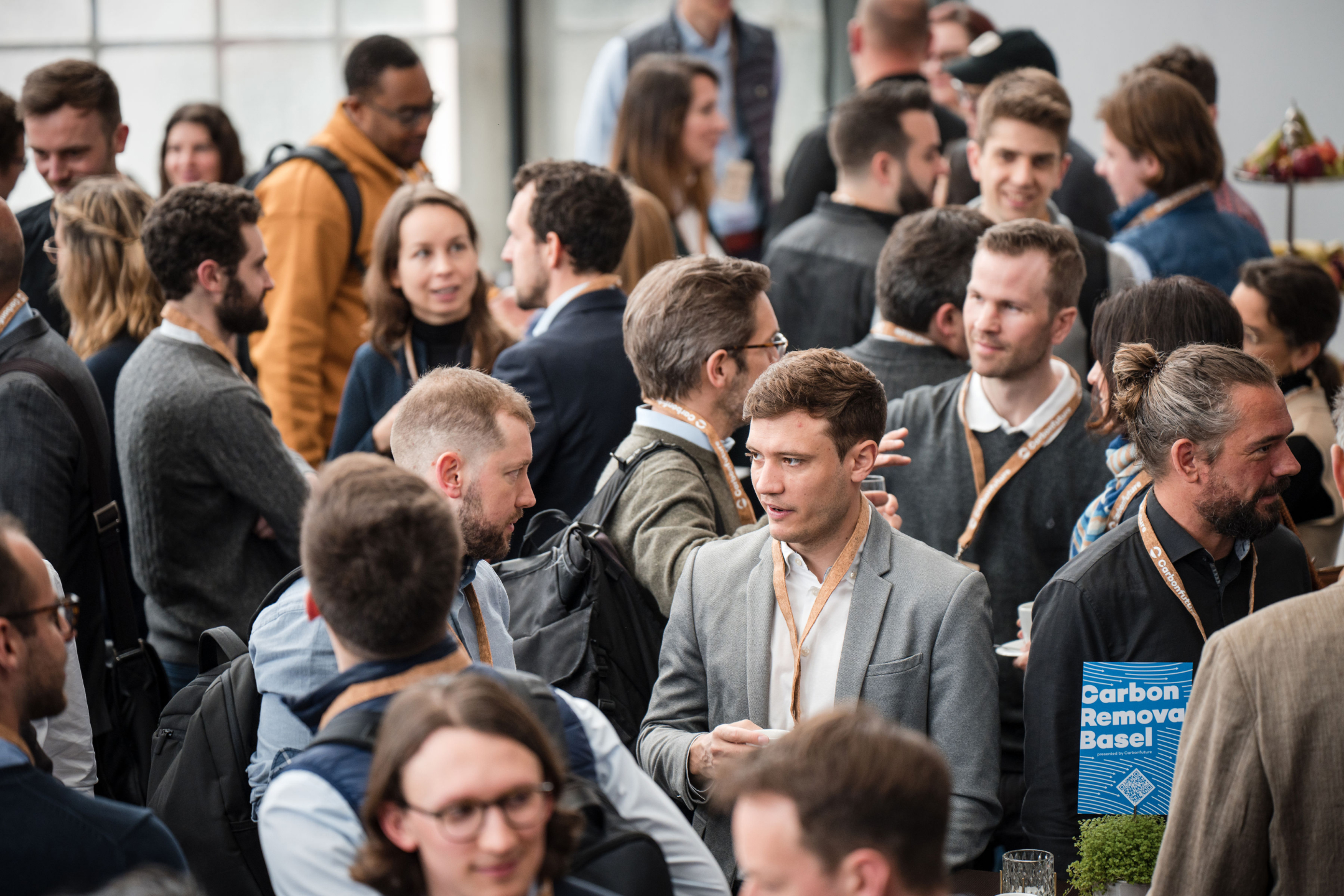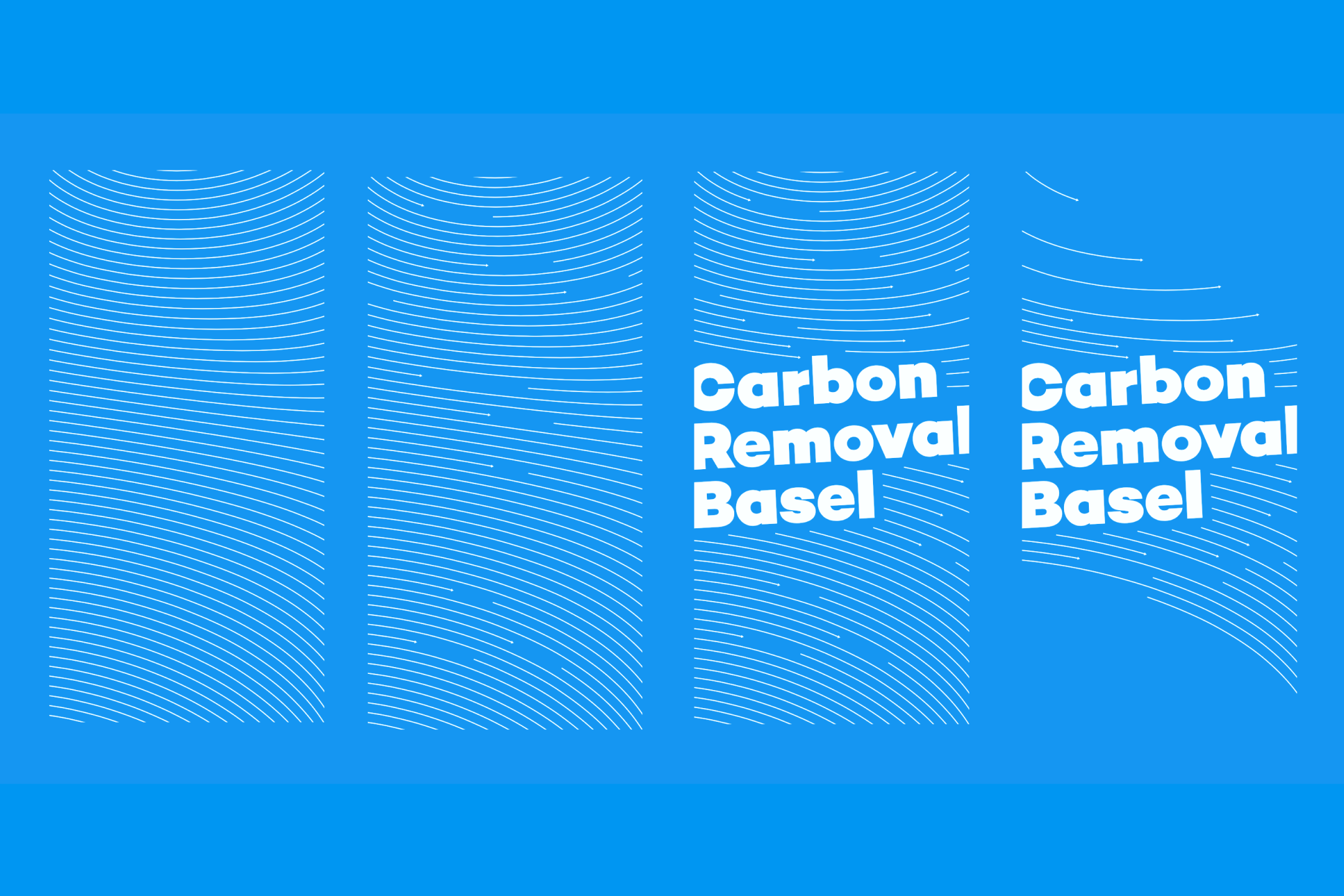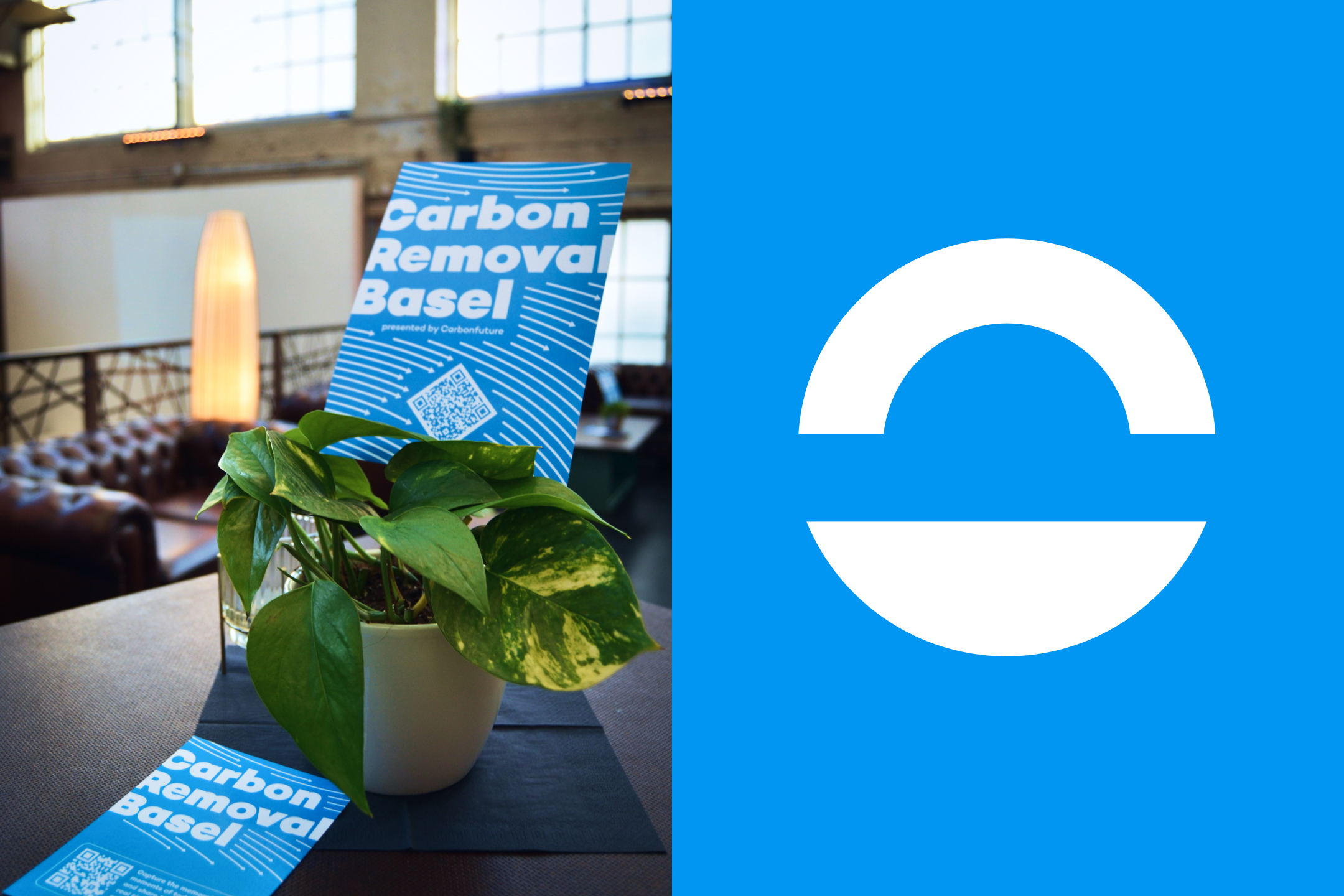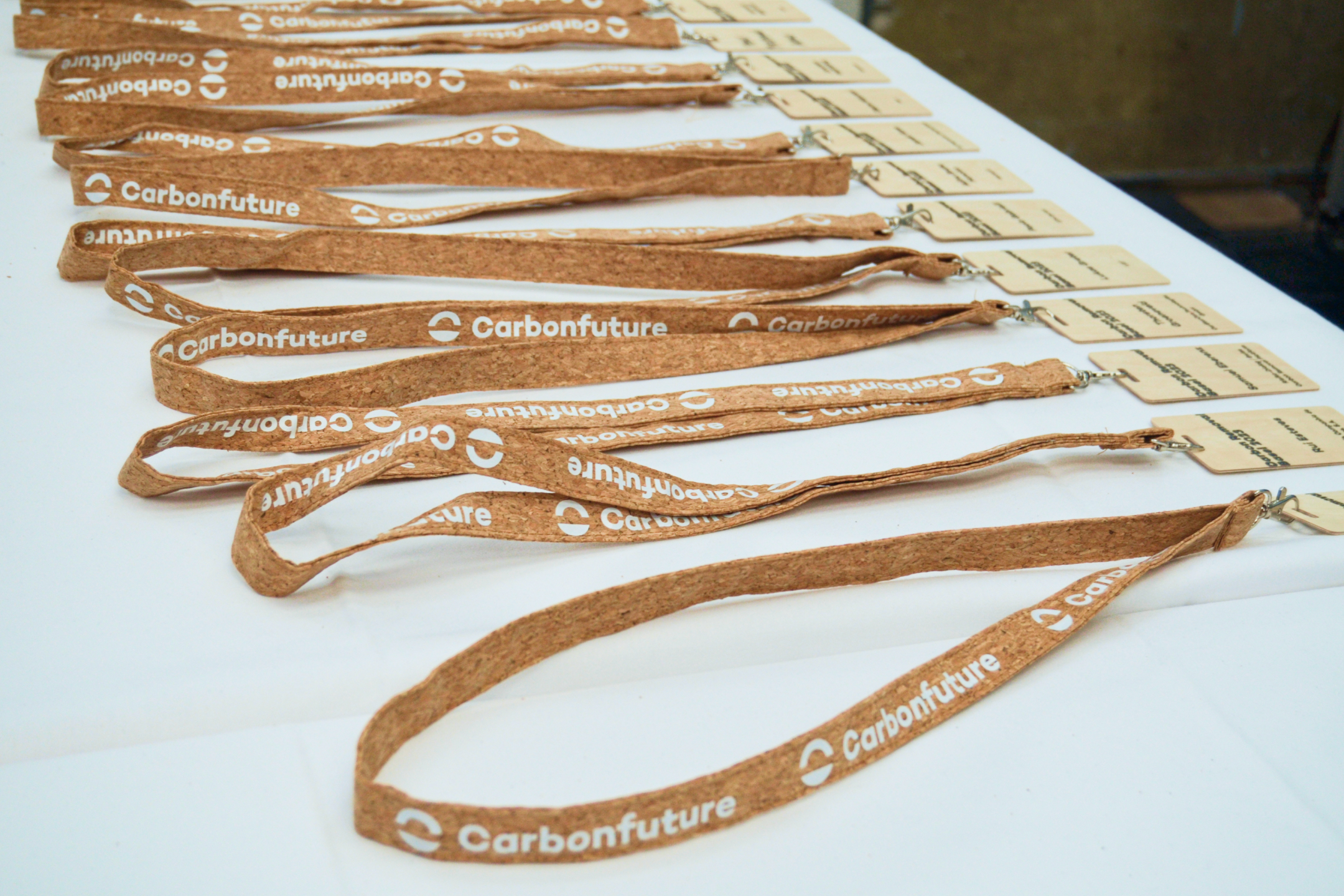 Aside from creating the online experience, we wanted to make sure the physical assets at the venue had as little environmental impact as possible – and of course a unique look.
The results are impressive: Wooden nametags, lanyards made from cork and metal, plants as menu holders and reusable beach banners made this a total success.