Audio Creatures – Web Design for Sound Design Studio & Agency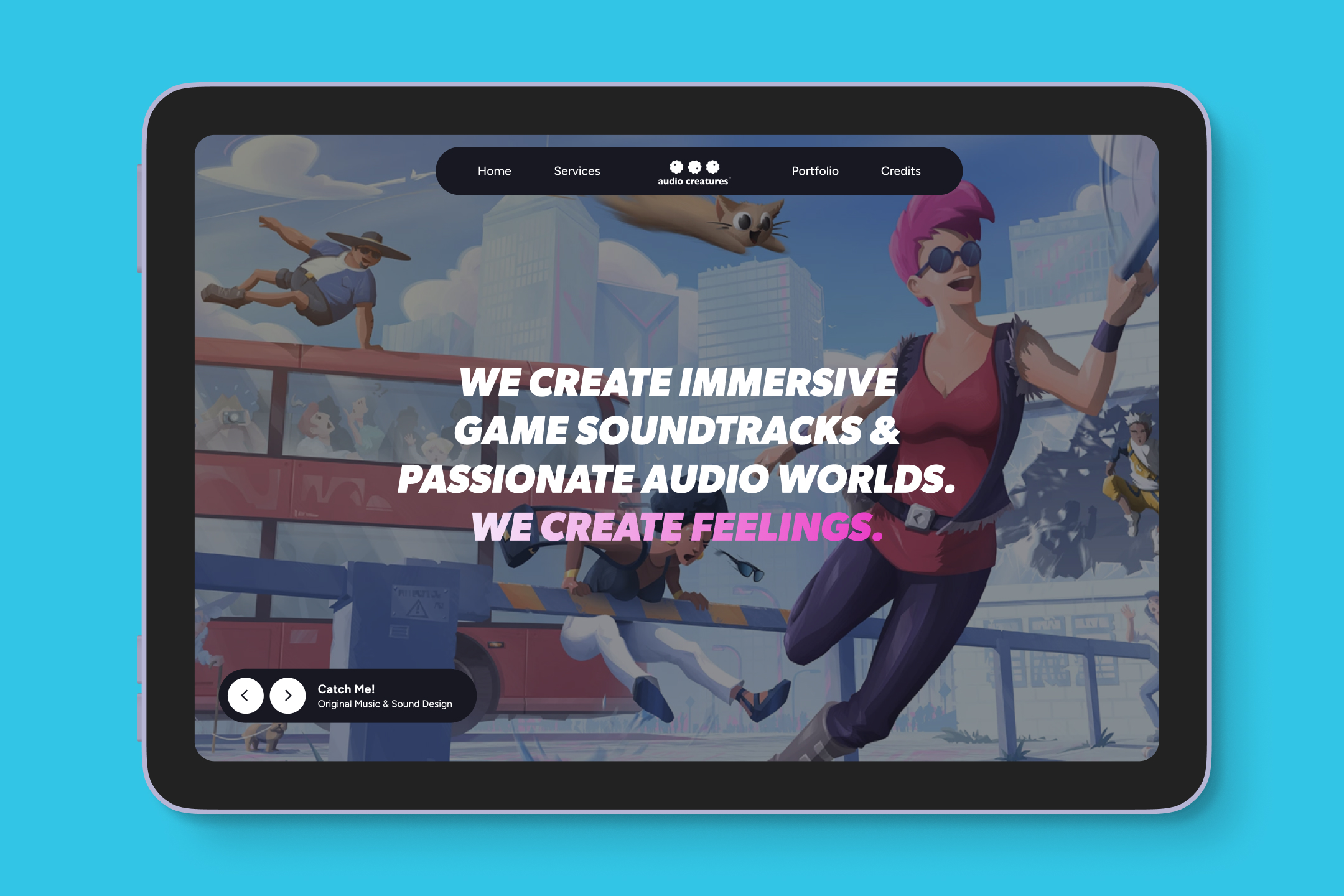 AudioCreatures is an award-winning sound agency from Berlin. They focus on creating immersive experiences for movies and games, from indie mobile titles to big triple-A productions.
We partnered up with Markus & his team to help them create a design that the company could easily implement in their existing content management system and that would reflect their style and direction as sound production studio.